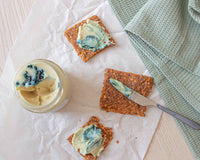 HELLO, YUMMY DAIRY ALTERNATIVES!
Can't eat cheese? Searching for a dairy-free replacement? Look no further, we've got you covered!
We are a female run small business from South West London dedicated to creating great quality plant based cheezes in small batches.
Moreish, nourishing and gut friendly options for all tastes. From mild, to tangy mature melt-in-mouth cheezes.
We invite you to follow us on our social media to learn different ways to indulge yourself with them besides the popular cheeze on toast. They work really well for that purpose, but trust us on this: you should explore some cheezy recipes too!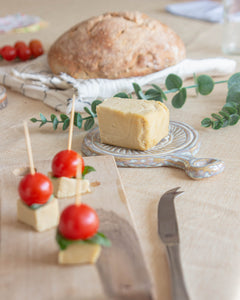 Dairy and gluten-free!
We use only natural ingredients. In our cheezes you will find nuts, herbs, spices. If you have an allergy, drop us a message and we will see what we can offer you.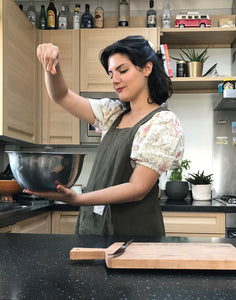 Sustainable
We care about Earth. That's why besides choosing the best ingredients, we never ever use plastic. Instead you will find our packaging fully recyclable or compostable.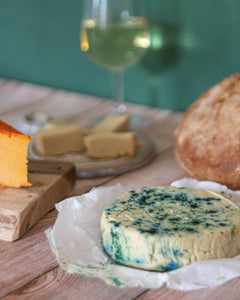 Market trading
We are currently doing loads of markets, so you are more than welcome to visit us!
Get to know where to find us next!
Testimonials
I'll open my fridge and thanks to you feel happier every day despite the surreal new normal. Thanks!

Irra
Your cheeses are amazing. Cannot wait to tuck in again!

Rachel
The Rawmesan is unreal...I'm addicted to it.  I'd simply have pasta with a bit of vegan butter and chuck the Rawmesan on and I'm blown away. Great stuff.

Alex